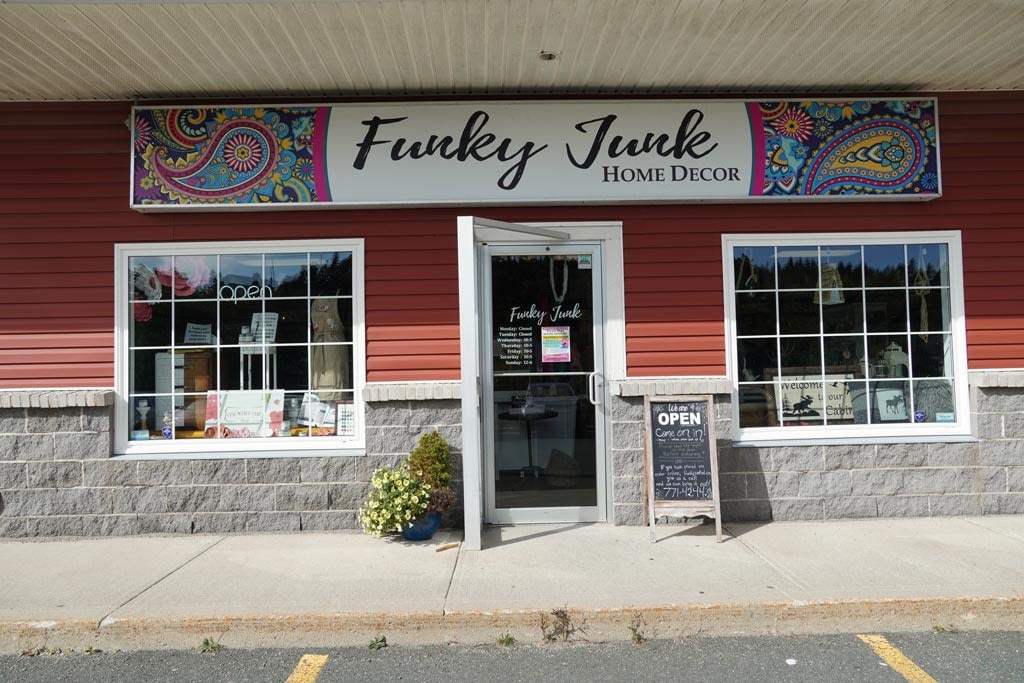 54 Conception Bay Highway, Conception Bay South, NL A1W 3A1
At Funky Junk we make or makeover furniture and home decor items from whatever we can get our hands on. We are huge fans of upcycling!
We have been Country Chic Paint Retailers since 2014 and are always continuing our knowledge to share with you. We have the products for you to use on your projects at home, but also offer workshops if you would like a hands on class to learn how to use them.
You will find gift ideas, home decor items as well as local products proudly displayed in our store front.
When our workshop is not in use, you can find us working on a project, or hosting an event ! Our space can be, and has been rented out for art shows, seminars, fundraising events and more. We also invite local markers into our space when we host mini markets in our workshop!
Pop in and say hi to see what we are all about !
Wednesday
10:00 am - 6:00 pm
Thursday
10:00 am - 8:00 pm
Friday
10:00 am - 6:00 pm
Saturday
10:00 am - 5:00 pm
Sunday
12:00 pm - 4:00 pm